Professor Dr. Roland Winston
Roland is an internationally renowned Authority in advanced Physics & recognized as the "Father of Non-imaging Optics".
Jaiprakash Karna
Jaiprakash is an Engineer Entrepreneur with over 50 years of Multi-national Industrial Experience spread across a breadth of Industries.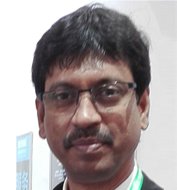 Y. I. Raj
Raj is an Engineer with over 25 years of experience in Sales & Service of a range of hi-tech equipment in various industries across Asia.